2003 Somero Copperhead 9210
SOLD – This machine is no longer available.
Item #: 1401
Price: Call
Hours: 53
Description:
90 day parts warranty.

Unit has several upgrades:
Copperhead XD style wheel & tire upgrade.
Updated ben arm pin style hitch (head mount)

This unit comes with 2 receivers, 2 receiver masts, 2 receiver cords, Copperhead grade stick.
Includes 10 ft head and front transport wheel additional 2 weights (total of 6 weights).
Emergency support kit, tri-pod, reg. support kit,
and 1 set of high float wheels & tires.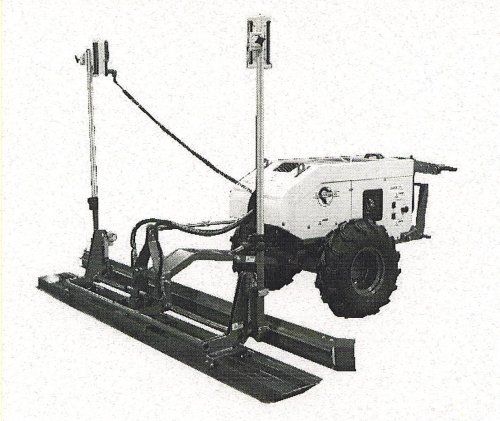 ---